7/5/21 – Each year the Sawbill crew marks the passing of another 4th of July by cramming Minnesota 2's with four paddlers each and racing each other from the Guard Station dock to the Sawbill canoe landing.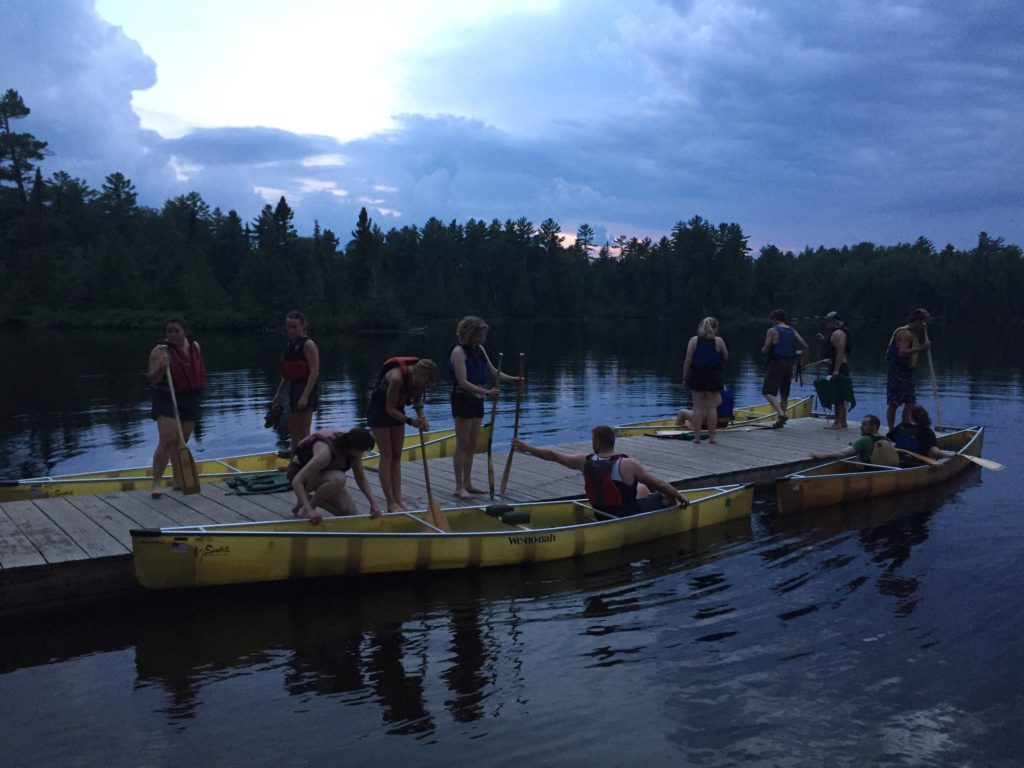 Fireworks are prohibited in the Superior National Forest, including the BWCA Wilderness. Lucky for us, nature seems to provide a natural show every year.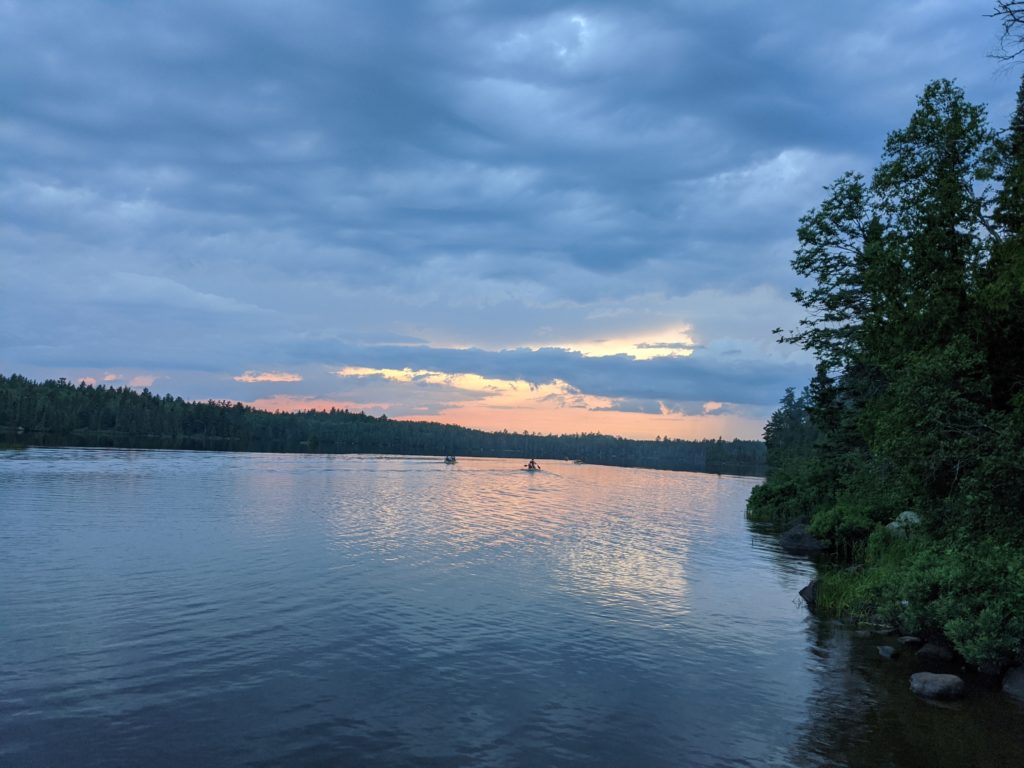 After a rousing finish and traditional dunk in the lake, we noticed another spectator that had snuck in unnoticed during the race hubub.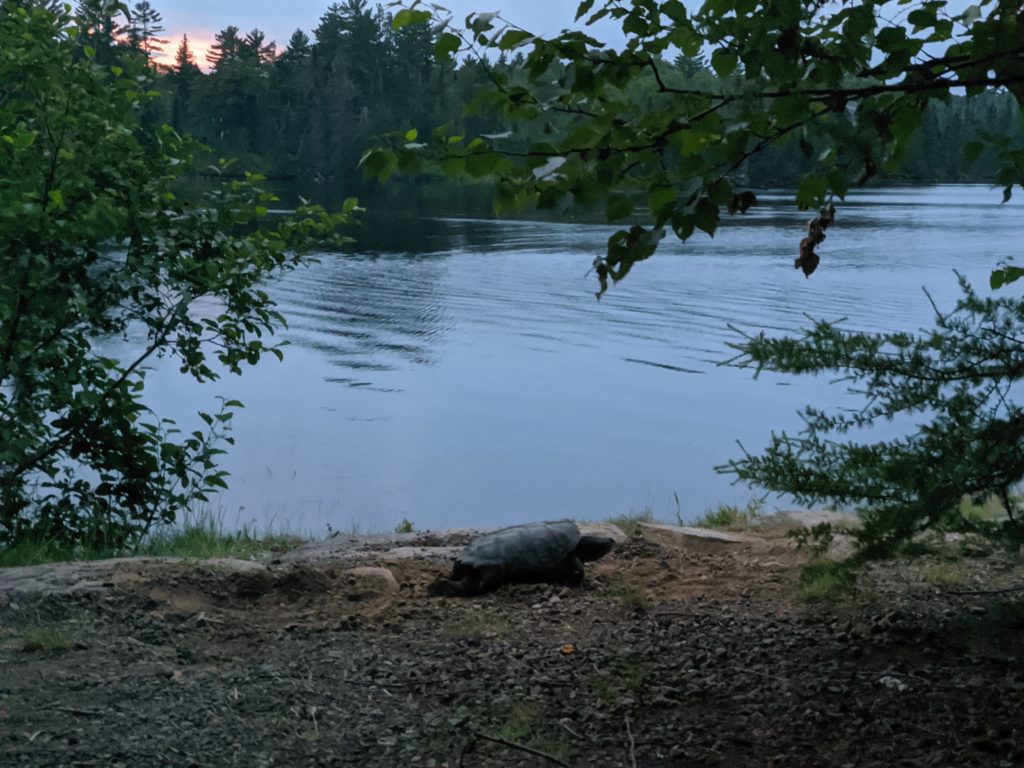 -Clare