7/11/21- Since the beginning of summer, we have seen the reappearance of many warm-weather creatures. We have seen hummingbird moths, giant snappers, and many singing birds. That being said we have also begun to see and hear sights of a local legend- Chester the bear. Since we are blessed to be living in the woods, that means we must take precautions to share our space with the locals- these include chipmunks, red squirrels, and our friends the black bears.
We wanted to give our past, present, and future visitors some reminders that can help us all be bear aware and prepared!
Food Storage: It is recommended that all visitors assist in preventing wildlife from becoming habituated to human food in order for both the safety of humans and wildlife. Storing food properly will help keep it away from creatures big and small. We advise enclosing food in a hard-sided vehicle or a bear-resistant container. Once you are finished preparing or eating your meal clean up after yourself to prevent accidents- chipmunks can be silent and sneaky!
Other reminders:
– Keeping a clean camp, makes it harder for small animals to get into things.
-We advise you not to sleep in clothes that you wore while cooking or handling fish to avoid attracting wildlife near your tent
-Cleaning grills and storing them in a container so they are unavailable to wildlife
-Clean up garbage regularly and using bear-resistant trash receptacles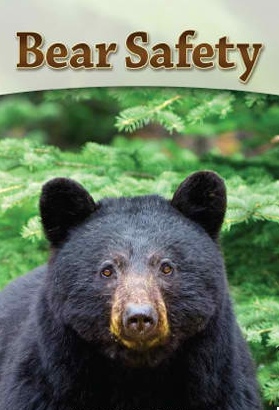 -Diana