08/21/23 As August slowly winds down in the next week and a half, new foragables are appearing. While they have been out for a couple weeks now, Lobster Mushrooms have become more noticable. I would like to share the first sentence on Wikipedia with you, Reader.
 "Hypomyces lactifluorum, the lobster mushroom, contrary to its common name, is neither a mushroom nor a crustacean, but rather a parasitic ascomycete fungus that grows on certain species of mushrooms, turning them a reddish orange color[1] that resembles the outer shell of a cooked lobster". 
I enjoy the clarification that this organism is not a crustacean!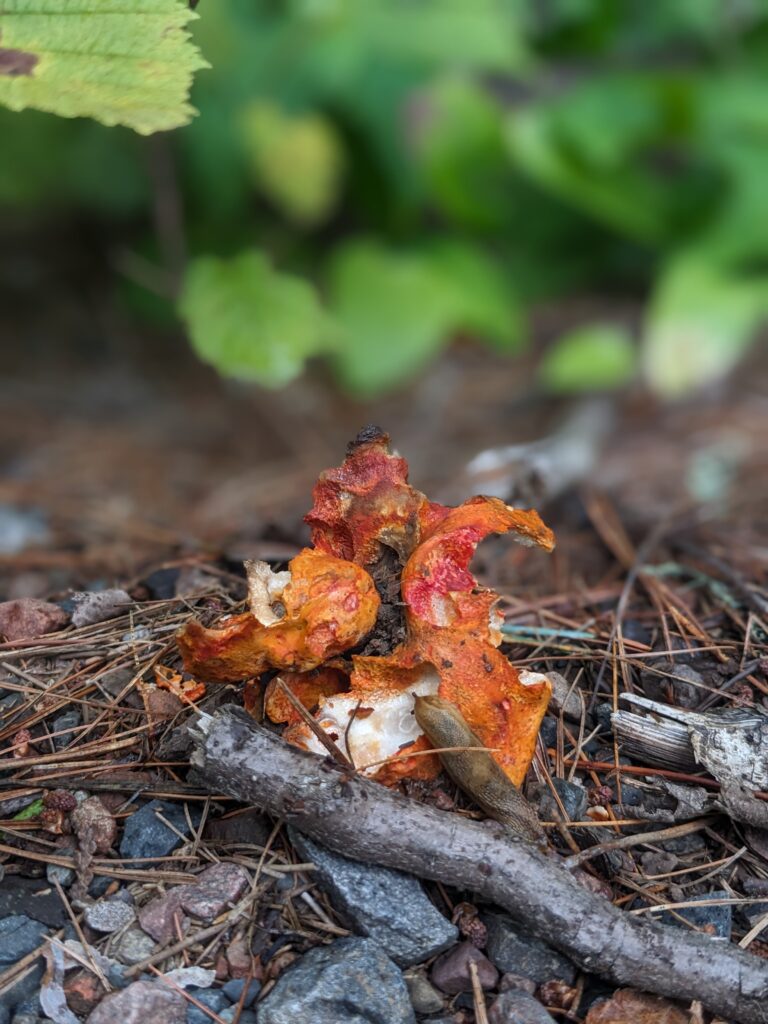 To locate these mushrooms in the Midwest, head to a mixed forest; one with trees like birch, aspen, and red pine. In the Northwest, look for Ponderosa pines. Edible Lobsters are lighter orange in color, and will be firm and dense. Older mushrooms are darker orange, red, or purple-ish and are said to feel more like a sponge when lightly squeezed. As with anything found in the field, it's best to go with a seasoned forager for a safer, hands-on experience. Ones that aren't too old can be dried and turned into powder. For ones that are the right age, cut off all the soft parts of flesh and make sure to wash them well. The shapes the mushrooms grow allow for a lot of hiding holes for dirt and bugs!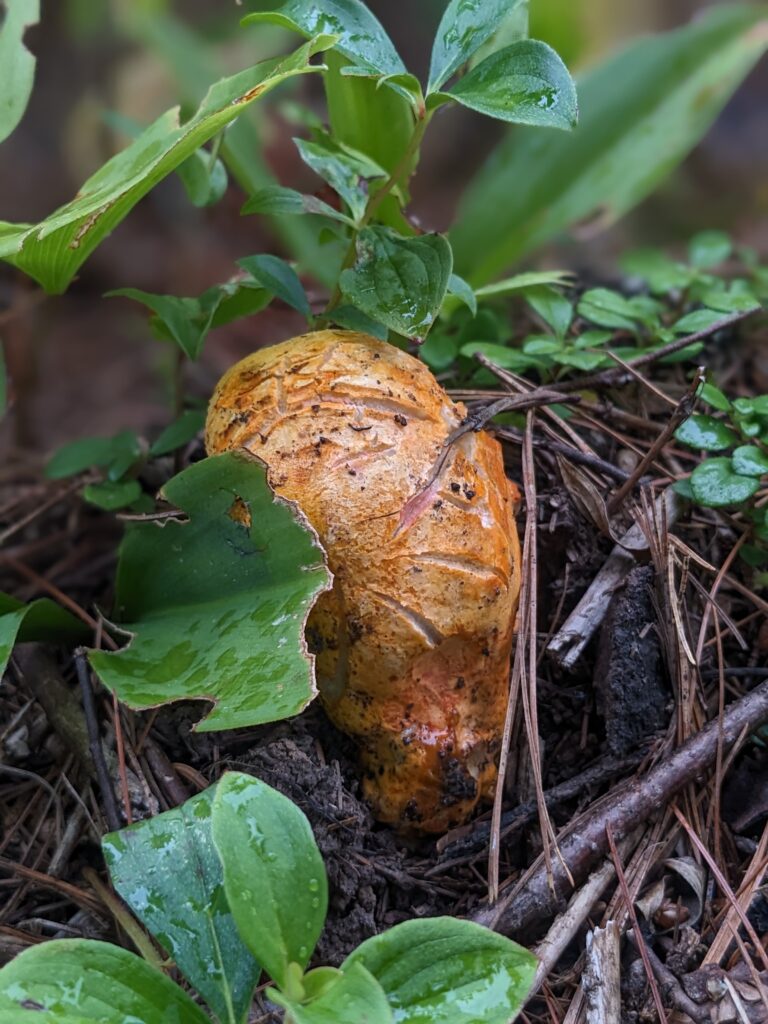 Many people say that Lobster Mushrooms have a meaty texture and have a taste similar to lobsters (there have been a few reports of people with shellfish allergies also reacting to the mushrooms). The first time eating them, cut them into strips and sautee them in some butter or olive oil to allow yourself to get the full taste of the mushrooms. Since the mushrooms are so dense and hold their shape well, it is common for people to grate the lobster mushrooms and make mushroom cakes like potato latkes.
I personally am not a fan of them, so I just go with someone who will eat them. It's a great excuse to go somewhere new and hike!
Sawyer