8/27/23 – If you've ever worn a classic grey Sawbill hoody in the airport you'll know, Sawbill crew are everywhere! Over 67 years of business Sawbill has had the great pleasure of becoming a second home for generations of crew now. All bias aside, Sawbillians are some of the best people to work alongside. The unique climate of deep collaboration, remoteness, and creativity is like no other and every summer season leads to new and lasting bonds.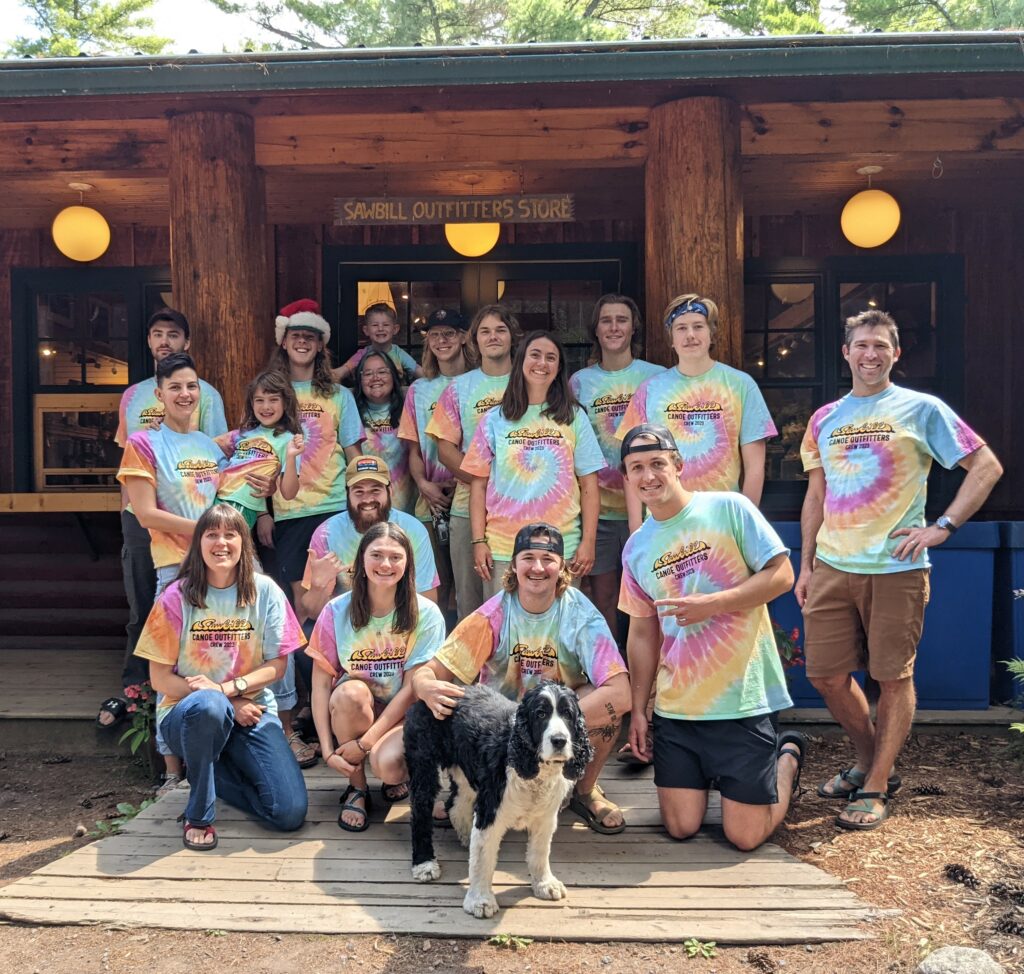 The 2023 crew! Back Row: Eli, Matthew, Diana and Sig, Owen Jr, Feliks, and Carter. Middle Row: Clare and Kit, Grant, Lauren, Ethan, and Dan. Front Row: Jessica, Anna, Sawyer, and Caid. Front and Center: Huckleberry
Dan and I couldn't do what we do without the crew. We are endlessly grateful for the good cheer, the hard work, and the total buy-in to the Wilderness ethic that these folks display year after year. While we wish some of the summer staff farewell as they head back to college, we've got a stellar lineup staying through the fall this year. Fall crew is already busy planning a Northwoods Feast where we'll prepare delicacies we've harvested this season to include: walleye, small mouth, blueberries, juneberries, raspberries, a variety of mushrooms, wild rice and maple syrup from our friends down the road, and soon grouse!
-Clare