9/12/23 – This weekend marks the beginning of our much anticipated annual used canoe sale. Traditionally, we sell our three-year old rental canoes after a thorough refurbishment process, which you can read more about here. We'll still be doing that this year, although not until early October. Once canoes are refurbished and ready, we post them here on our website.
So what's for sale now? This year we are offering an early bird sale of "as-is" canoes. We have Northstar Seligas, Wenonah Minnesota 2s and Minnesota 3s available now. These are priced individually, depending on condition, but are generally between $1,600 and $1,700+tax. They are for sale on-site only here at Sawbill, they won't be listed online. These canoes are all in great shape and were pulled directly from the rental fleet, and there's still time to pick one up and sneak a quick fall trip in! Our store is open 8am – 7pm seven days a week, so you can make a trip out of it and grab a cup of hot coffee while you shop.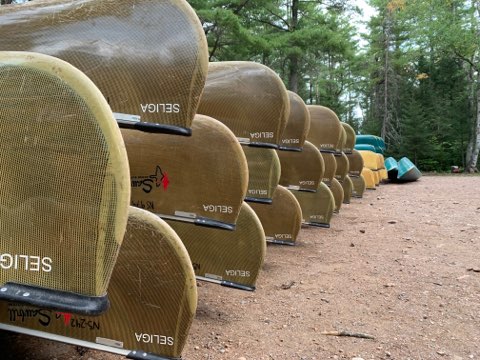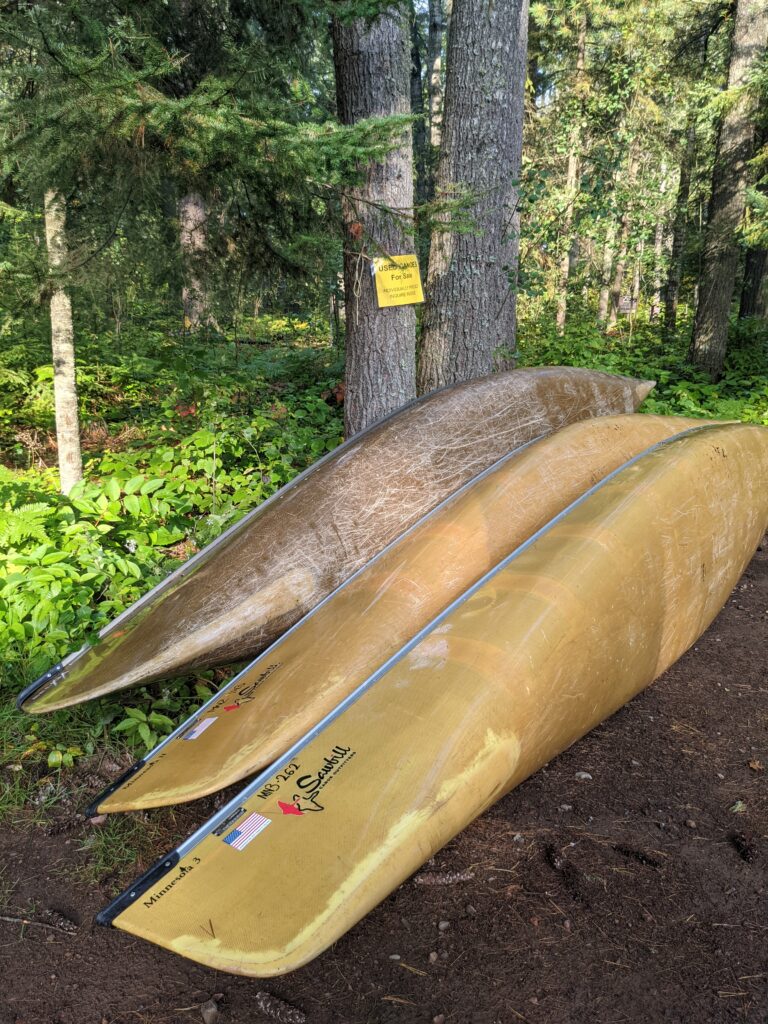 If you have any questions about these or the refurbished canoes yet to come, please feel free to give us a call at 218-663-7150 or email at info@sawbill.com!
-Clare