6/21/06 – Longtime former crewmember Adam Hansen recently went on a canoe trip with his friends. They camped on Frederick Lake and day tripped into an undisclosed location where the lake trout flowed like Wine. After catching more than their share of fish the group returned to their site to prepare their feast.


Here is Adam holding one of the many fish he and his friends caught on their excursion.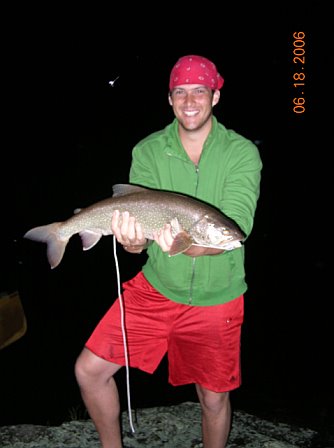 A Christmas clad Adam displays and takes credit for the huge fish his friend Nathan Johnson caught. Way to go Nathan!