11/25/06 – Clare Hansen was back for a holiday visit from her busy life as a sophmore at the University of Montana in Missoula.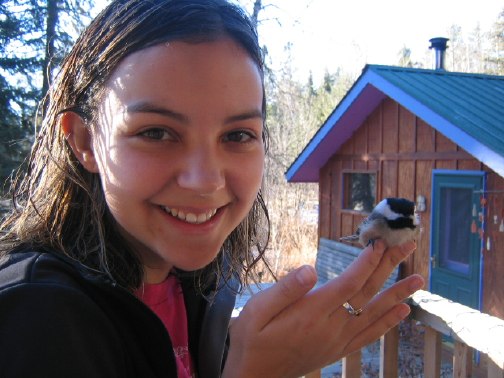 As usual, Clare charmed the Minnesota wildlife.
Lake skating, also known as "wild ice" was good again this morning after a cold, clear night last night. Sawbill Lake is completely frozen over except for a few open spots in the narrows and near shore. Alton Lake still has substantial areas of open water.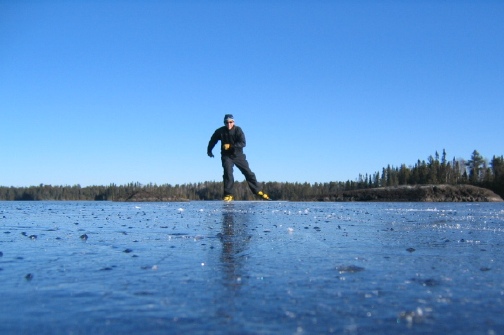 The freedom of the open ice, on a calm day, under a clear blue sky is indescribable.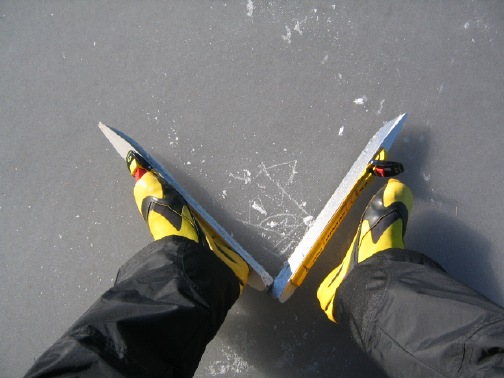 Nordic Blades are detachable ice skate blades that fit any cross country ski boots or hiking boots. They are the cat's meow for "wild ice" skating. You can put your boots on at home and just clip the blades on when you get to the ice. They are also great for portages. – Bill