1/2/08 – We had our traditional open house over the New Year's holiday. Former crew, current crew, and friends spent several fun filled days together. It was a busy time of skiing, snowboarding, sliding, board games, saunas, and dancing. That's not to mention excellent food, drink and company. Thanks to Molly Breslin for snapshots of a few highlights. – Bill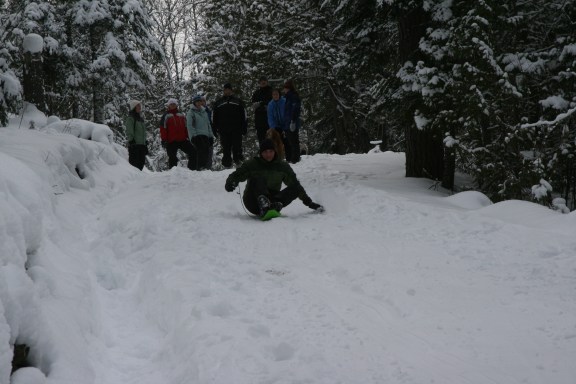 Caitlin, Belinda, Chrissy, Matt, Nat, Pat, Tess and Claire watch Pat 4 start a run …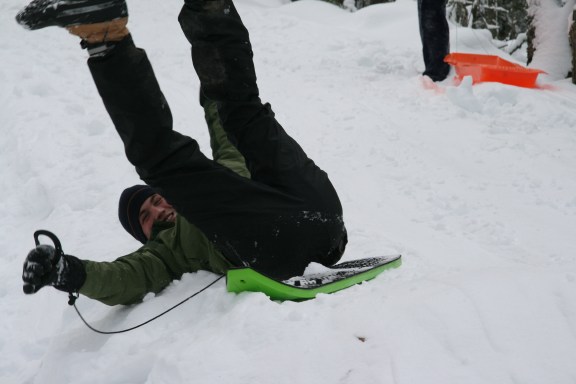 … which comes to an abrupt end.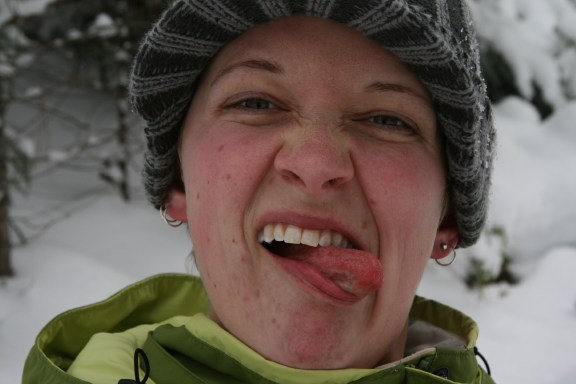 Alison reacts to the action.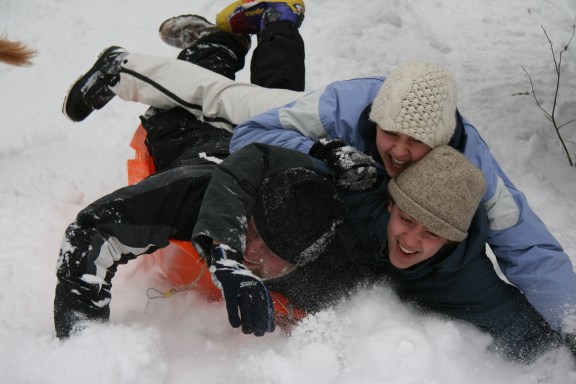 Nathan, Carl and Clare sliding wildly.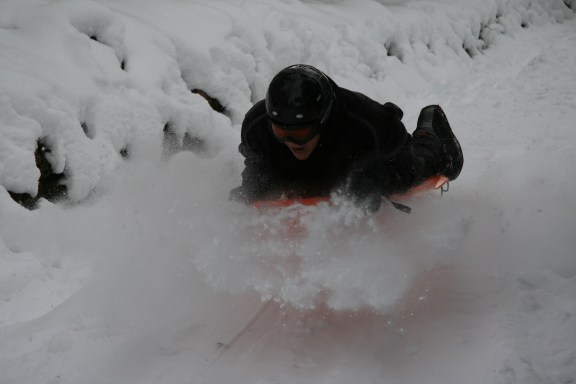 Adam goes for speed. You know it's fun sliding when someone wears a helmet and goggles …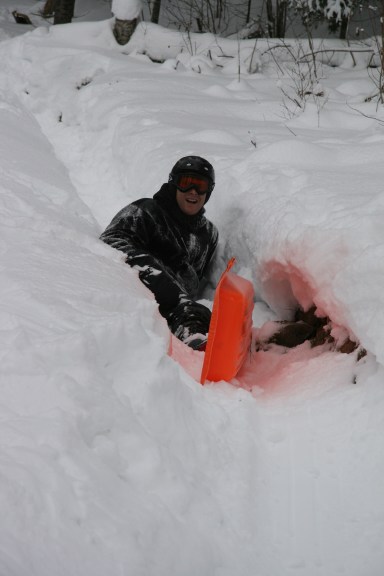 … especially when he ends up in the ditch.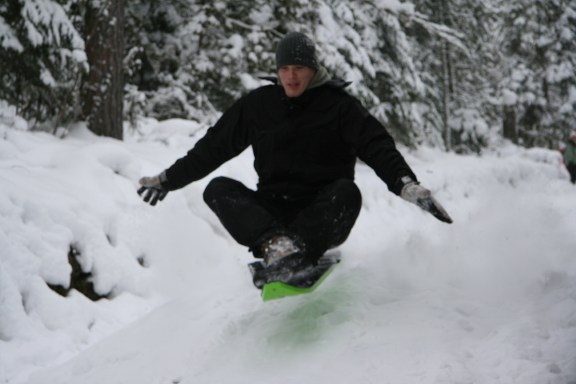 Pat gets some air time.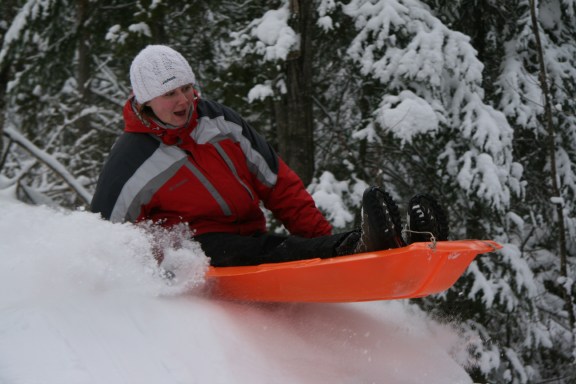 Belinda heads over the precipice.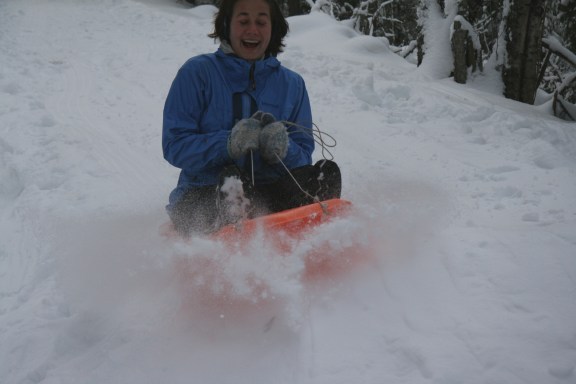 Tess, showing style and grace.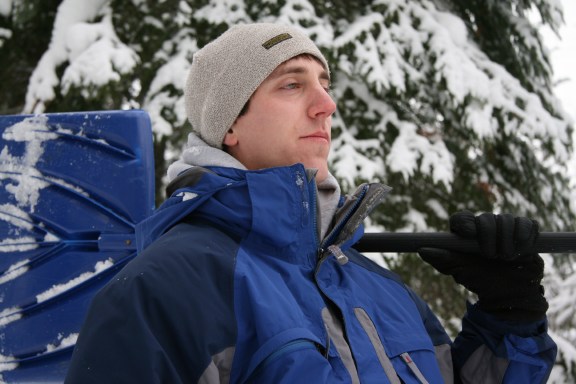 Manwich (aka Matt) offers coaching and hill maintenance tips.


Clare, Carl, Adam and Nathan are a disaster looking for a place to happen.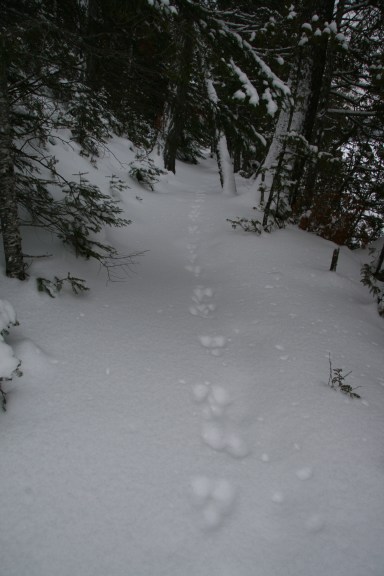 Even though sliding chaos was going on just a short distance away, a lone rabbit left his tracks on the campground trail along the lake shore.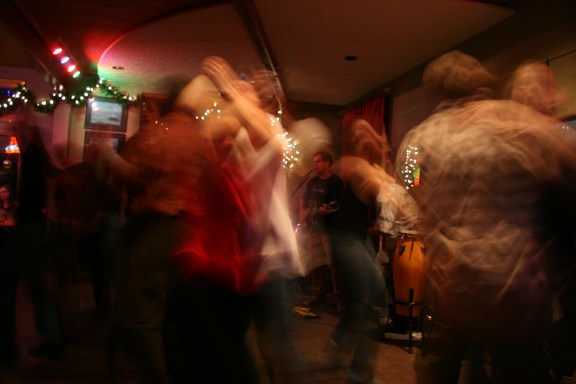 That night we all headed down to the Gunflint Tavern to welcome the new year while dancing to the Splinters.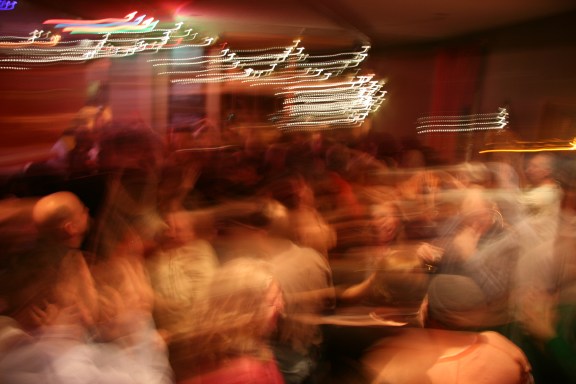 The dance floor is packed as the Splinters rock in the new year!