10/22/08 – As the paddling season winds down, there are fewer and fewer canoes to be rented and more clean-and-count jobs to be done around here. Sometimes it is possible for us to while away hours, absorbed in our work, without seeing another human. There are some perks to sticking it out for the long haul on the Sawbill crew, though: our fall hours allow us to sleep in an extra hour and get in some extra board games before bedtime, and when we can get out into the woods, the changing of the seasons is beautiful to behold. However, any fall Sawbill crew member will tell you that the highlight of the month of October is the legendary Spa Day. Each crew member is treated to one day of sumptuous relaxation and pampering at Sweetgrass Cove, located on the shore of Lake Superior just north of Hovland. This year's crew all visited proprietor Rick Anderson last week, but after the sauna, hot tub, massage, and hours of lounging about swathed in terrycloth…well, we were just too relaxed to report back until now.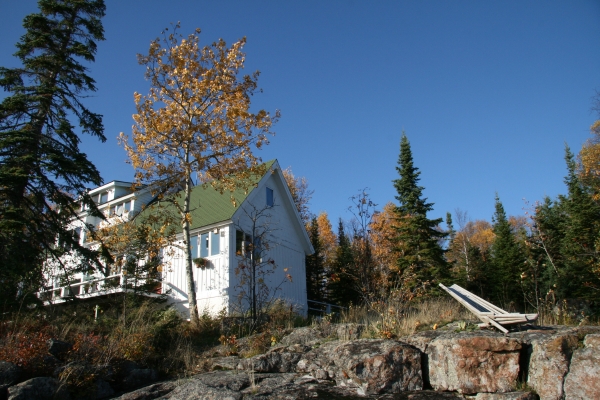 Perched out on the rocks overlooking the cove, this chair invites me to recline and contemplate the beauty of the lake.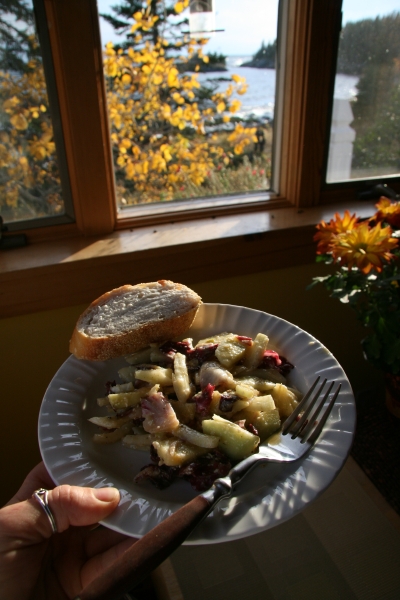 Rick let us sample his newest recipe – a salad of apple, fennel, and radicchio.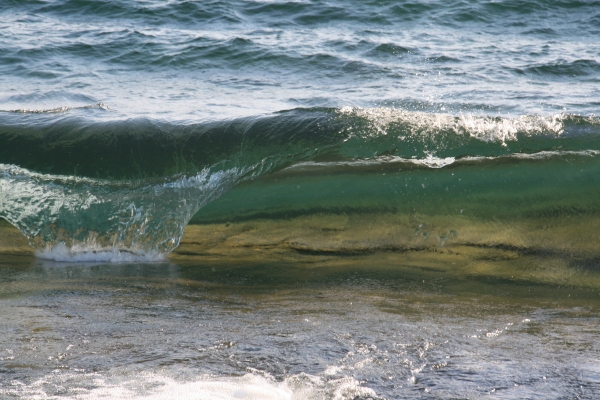 I waded out into the lake in an effort to capture the ocean-like blues and greens that were visible as the waves crested in the sunlight. – Molly.