10/29/08 – Crew members are flying south for the winter so quickly we can hardly keep track of who's here for dinner. Lee Noble's parents Myron and Zola were up for the weekend from Anderson, IN, and they took Lee along when they headed home on Sunday. Before he left, Lee demonstrated his circus-worthy skills in the empty canoe yard.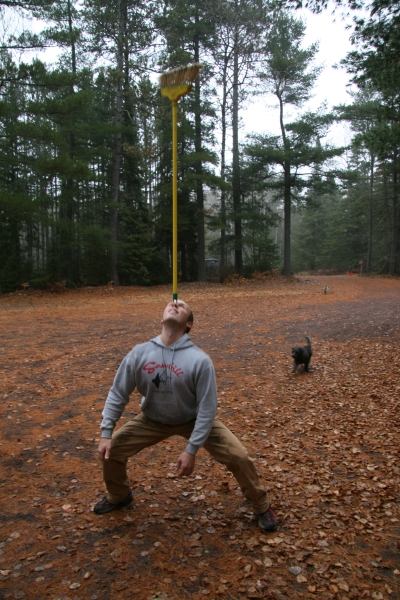 Liz Foot took off on Monday with her 26-foot rowing scull tied securely atop her little car.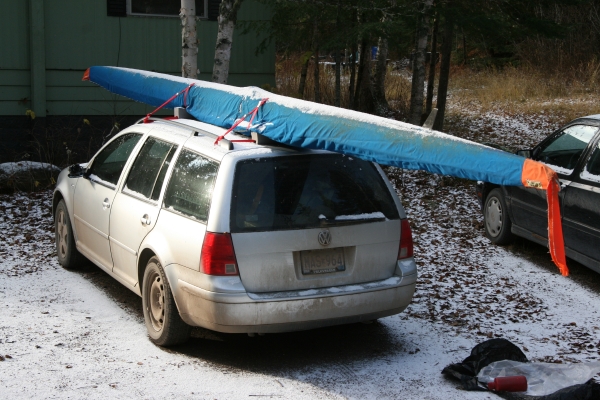 Caitlin Coomes headed southward the day after that. Sawbill makes the time fly! This photo of Caitlin with her parents was taken when she arrived at Sawbill just a few short months ago.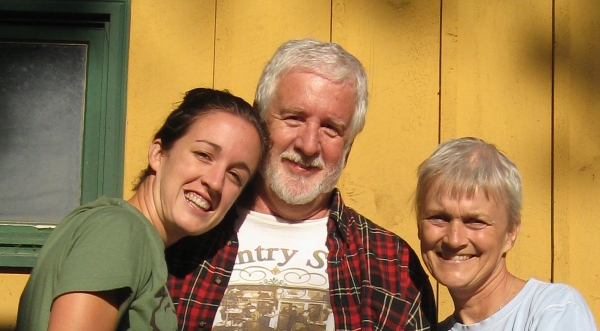 It looks like Homer, Roy, and Phoebe will be sticking around for the winter crew. They'll be taking care of important jobs like rabbit control and the intruder alert system.