7/30/09 – Lida, KT and I (all current or past crewmembers) just returned from an outstanding canoe trip full of rock jumping, roaring waterfalls and plenty of blueberries and raspberries to sweeten up our granola each morning. The berries were not quite ripe around Sawbill when we left on the trip so we were delighted to find abundant patches on nearly every site we visited.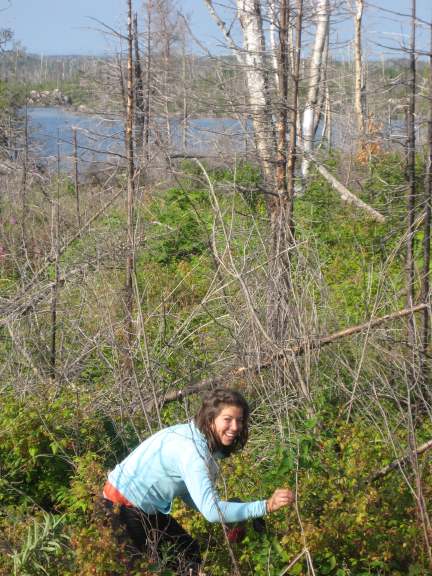 Lida fills her cup on our very own raspberry island.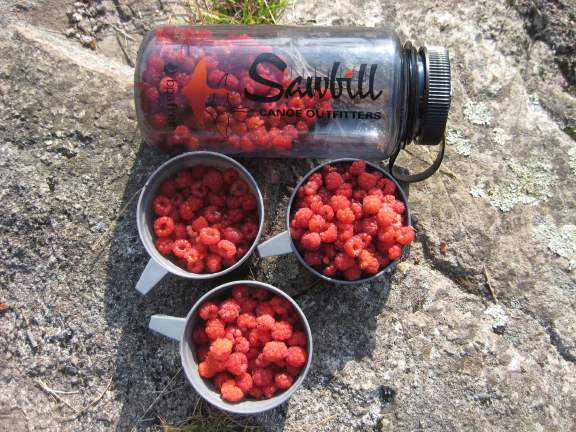 Our harvest on the first site.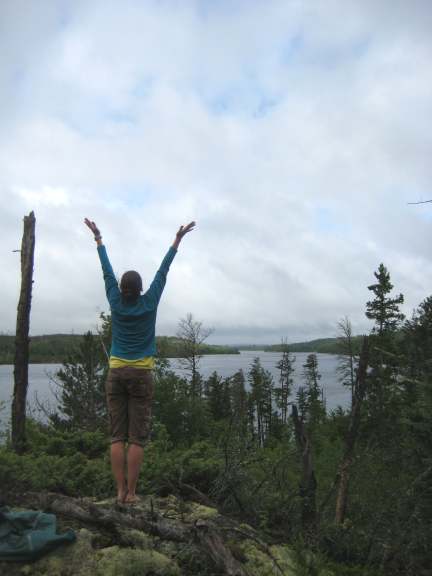 Early morning yoga looking out at Knife Lake.
Despite an ominous forecast and forgetting a few important items (yup, it happens even to the professionals!), it was one of the best trips any of us has taken. We covered a lot of miles and the laughter was constant. Who needs perfect weather when you've got great friends?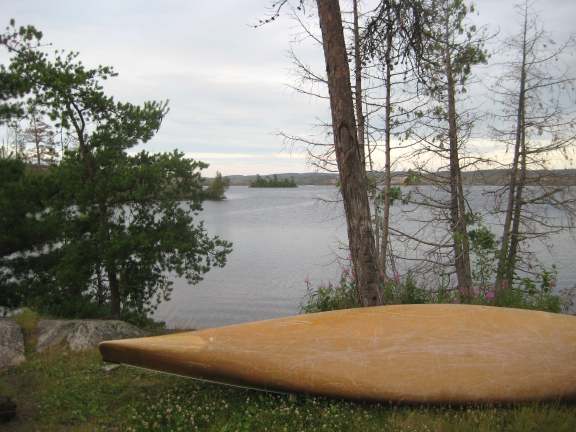 From our site on Seagull Lake you can see the far shore is still brown and scarred from the Ham Lake fire of 2007.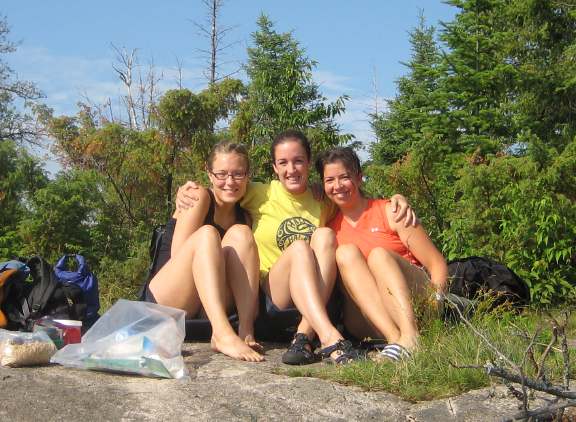 Our eager group on the only sunny morning of the trip.
-Caitlin