8/7/09 – Last week, Sawbill guide Dave Freeman joined a group of Norwegian college students studying climate change on a Boundary Waters canoe trip. One afternoon, students Miaken and Kjersti decided that fresh fish would be a great addition to the evening menu of peanut butter and jelly sandwiches and s'mores.
Lake trout, the only species of fish on the lake where the group camped, are easiest to catch in the spring when they can be found near the surface; but with a little patience and some luck, lakers can be taken in the middle of the summer. Miaken and Kjersti worked together to land a beautiful trout, which they named Edward Frost.
If you would like to try catching Lake Trout in the summer, try trolling a medium size spoon slowly behind your canoe with a lot of line out. Stop every few minutes to let your lure sink. Lake trout are usually found in the deepest parts of a lake during the summer where the cold oxygen-rich water they need can be found in the hottest part of the summer.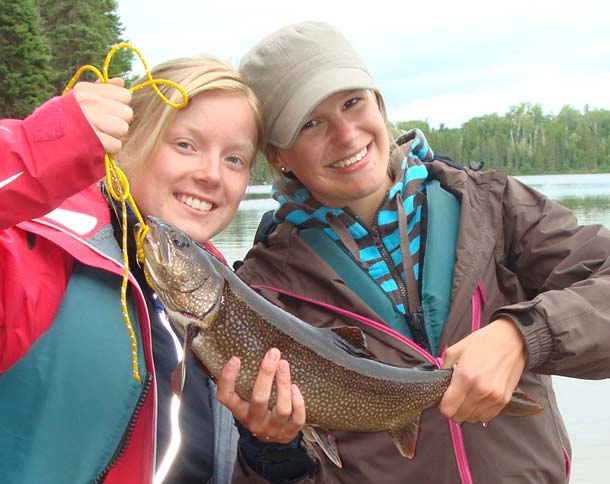 Lake trout go great with peanut butter and jelly.