4/4/10 – The ice went out on Sawbill Lake today. In the 54 years that we have been observing, this sets the earliest ice-out record by exactly a week. The historical average ice-out date for Sawbill Lake is May 1st. We took advantage by going for a gorgeous sunset paddle with good friends and former crew members Eric Frost and Jessa Wallendal, before sharing Easter dinner. – Bill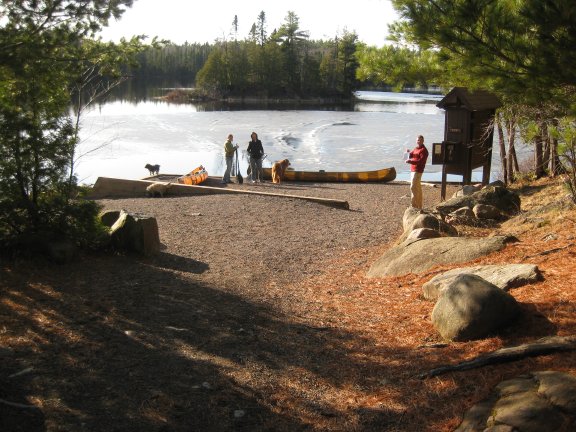 Some ice was still floating around the landing, but the lake as a whole was more than 90% ice free, which is the official criteria.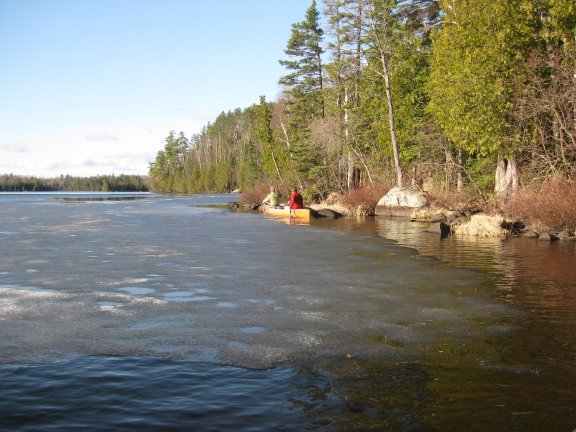 We planned to break through the ice around the landing, but it proved to be much too solid, so we went to Plan B – paddling around the edge.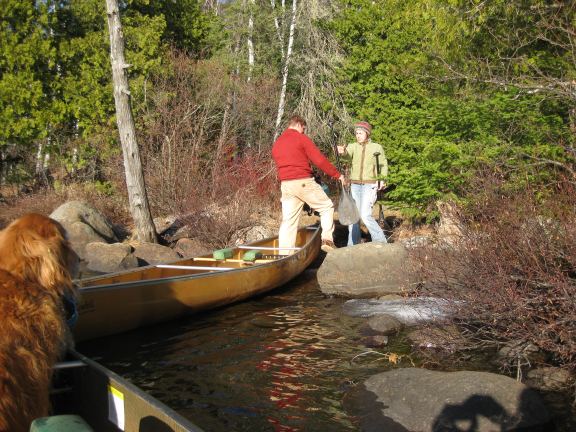 Plan B didn't work, so Plan C – portaging down the lake shore to open water – was implemented.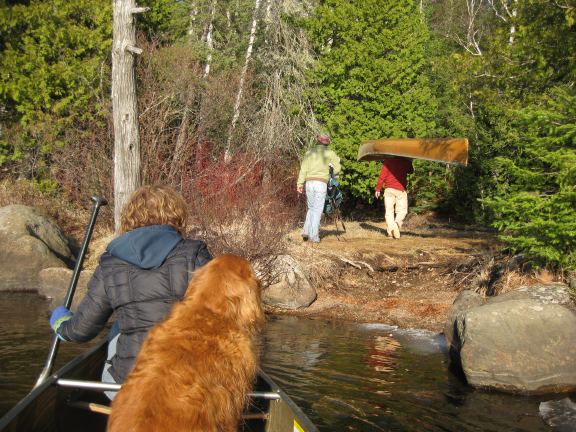 Homer The Retriever wonders why we are portaging after only paddling about fifty feet.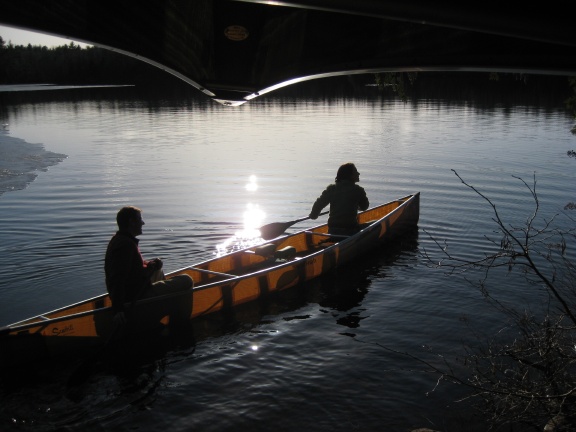 Even in silhouette you can sense the joy that Frosty and Jessa feel with open water under their bow.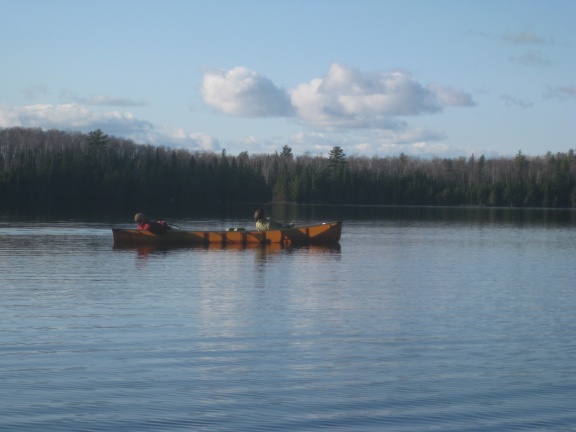 But, they have to wait in the sunshine while their companions get three dogs loaded up.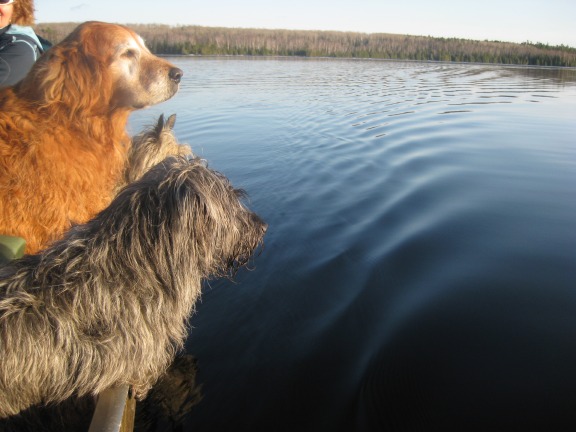 The always alert Sawbill Outfitters security team on the first marine patrol of the season.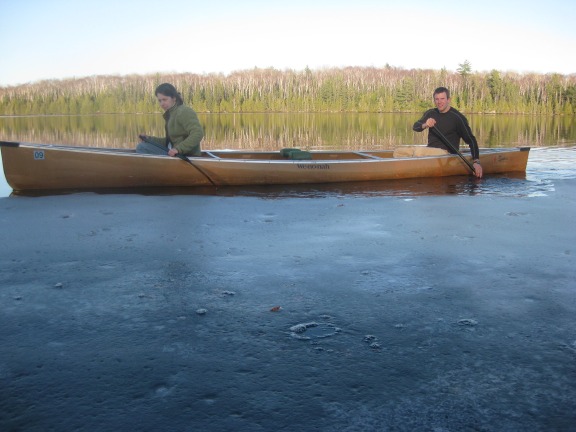 We found this large piece of ice floating in the mouth of Kelso Bay.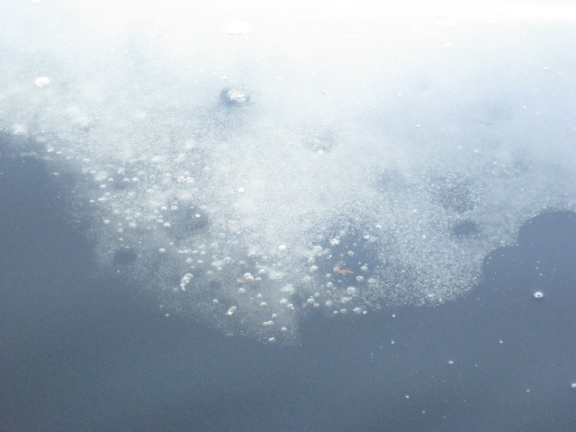 Lake ice is always interesting, especially at break-up. Cindy thought this looked like the satellite photos of the Lake Superior ice pack. Nature tends to repeat her forms.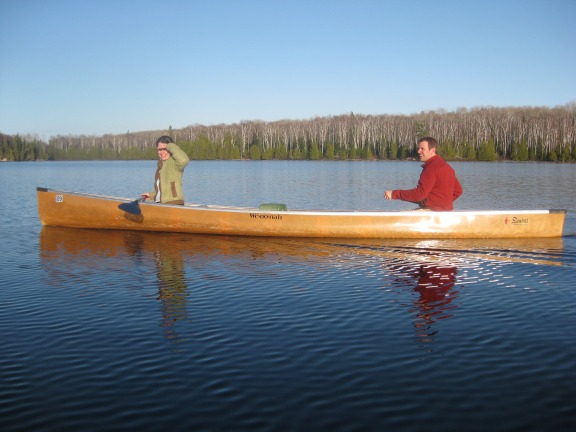 Frosty and Jessa enjoy the evening.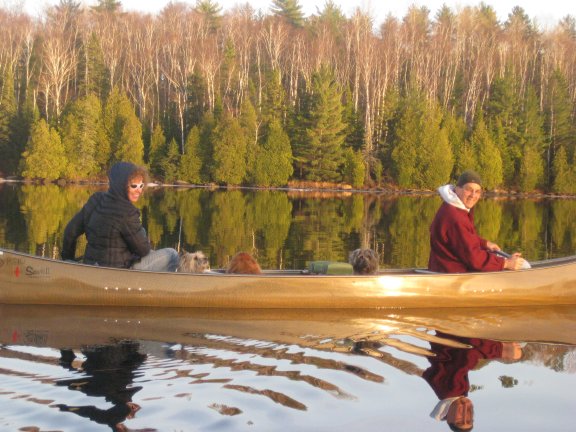 Cindy and Bill reluctantly head home.