7/14/13 – Sawbill's snapping turtles are back in residence. On and off throughout the years, one to two snapping turtles have been spotted hanging out in Sawbill Lake. This year, two have been spotted, but they haven't caused any problems. While in the water, snapping turtles are generally quite docile- if you don't bother them, they shouldn't bother you. However, snappers should be given their space on land because they can't pull their legs and arms into their shells for protection which makes them aggressive if approached too closely. This female snapper that resident photographer Carl Hansen caught on land in early July looked to be laying her eggs. Snappers normally lay eggs mid-June, but the long winter and cold spring have delayed many natural processes. – Britta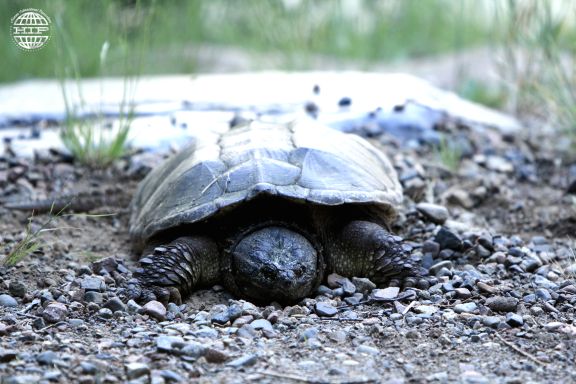 A front view of one of Sawbill's snapping turtles. Photo by Carl Hansen.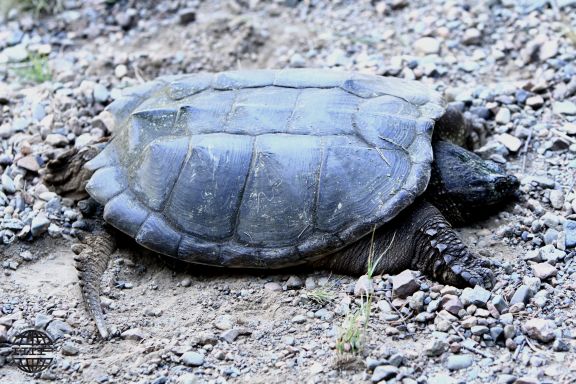 The snapping turtle from the side. Photo by Carl Hansen.