7/27/15 – Christmas comes but once a year… except at Sawbill!
Each summer, in either June or July, Sawbill crew members don Santa hats, crank up holiday tunes an spend hours baking and decorating cookies for our second Christmas. On the 24th, a festive dinner is held after everyone is off work, and we exchange presents and listen to a mixed CD put together by the crew members.


This amazing Christmas tree cookie was made by Kevin, and was later devoured by some Boy Scouts.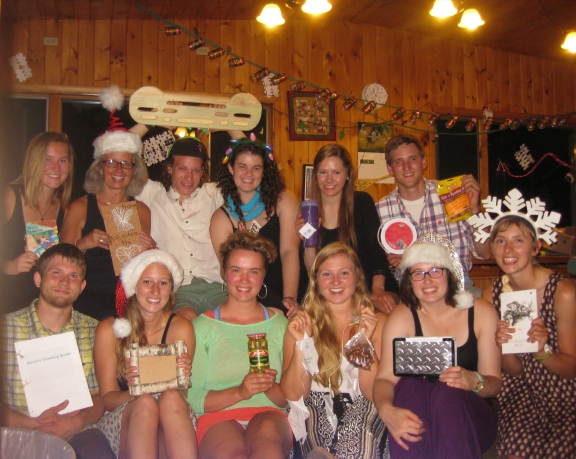 Crew members pose with their gifts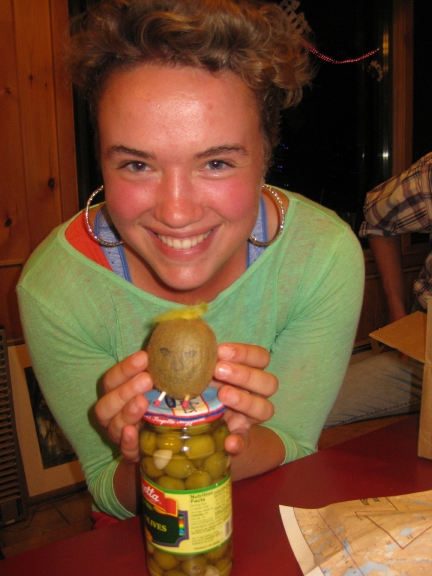 Olive received a jar of olives, and a kiwi likeness of herself, a nod to her semester spent in New Zealand.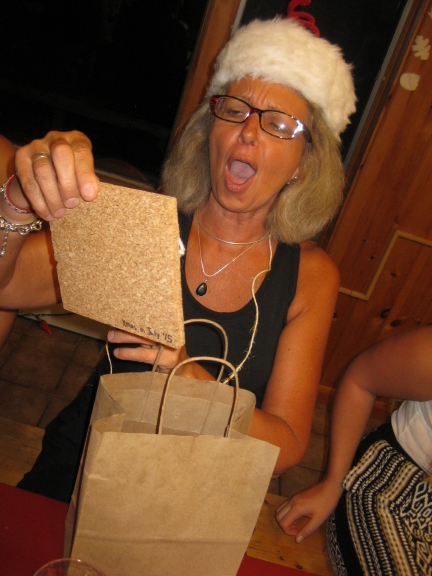 Cindy Lou reacts to opening her present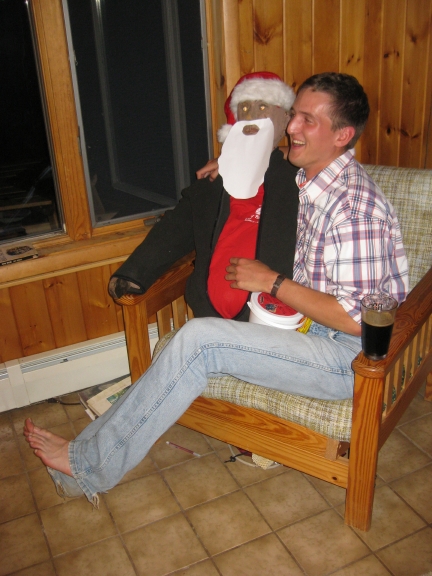 Even Uno got dressed up for the occasion – Logan asked him to bring good fishing.
Festivities lasted long into the night, and leftovers are still being enjoyed. Happy Holidays, however you celebrate them! – Elena