6/30/18 – He has tirelessly worked on Sawbill Lake for almost eighty consecutive years. He is the oldest, most dedicated staff member at Sawbill Canoe Outfitters. His name is Uno, and he is made of wood.
Uno is a wooden dummy who arrived to Sawbill Lake in 1940 and has never left since. He was originally placed at the Sawbill Lodge. Sawbill Lodge has closed but was once a wilderness resort located at the south end of Sawbill Lake, where a handicap fishing dock now stands. At the old Sawbill Lodge, a wooden mill wheel was installed into Sawbill Creek. Uno's hands were attached to the crank of this mill, making him appear to be cranking the wheel. This created a silly yet memorable sight that the customers of Sawbill Lodge could return to and reminisce about each summer.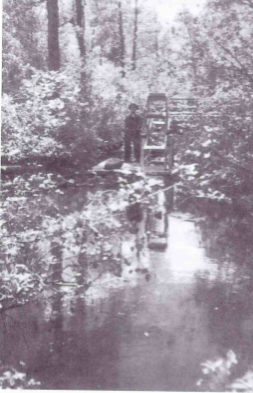 Uno's unique name is one of a kind. The original owners of Sawbill Lodge posted a sign that read "U NO U R at SAWBILL!" at the beginning of the lane leading to the lodge. This sign (with questionable spelling) became associated with the wooden dummy and and his name became Uno. This name has stuck with him ever since.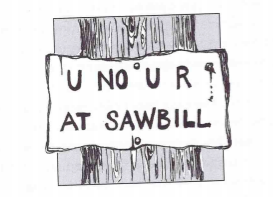 In 1980, the Sawbill Lodge closed due to the 1978 BWCAW bill which changed the land around Sawbill Lake into a federally regulated wilderness. This bill turned Sawbill into a no-motor lake, leading the owners of Sawbill Lodge to sell their land to the Forest Service. After the Lodge closed down, Uno relocated to next door and found new work at Sawbill Canoe Outfitters.
Uno has stayed with the Sawbill Crew ever since. Today, Uno resides in the kitchen of the crew house. Here, he watches over crew members cooking and hanging out. Every once in a while, he may suddenly appear in a new room, creating quite a surprise for the crew members. Sparking new crew members' curiosities, Uno serves as a time capsule and reminder of important history to the area around Sawbill Lake.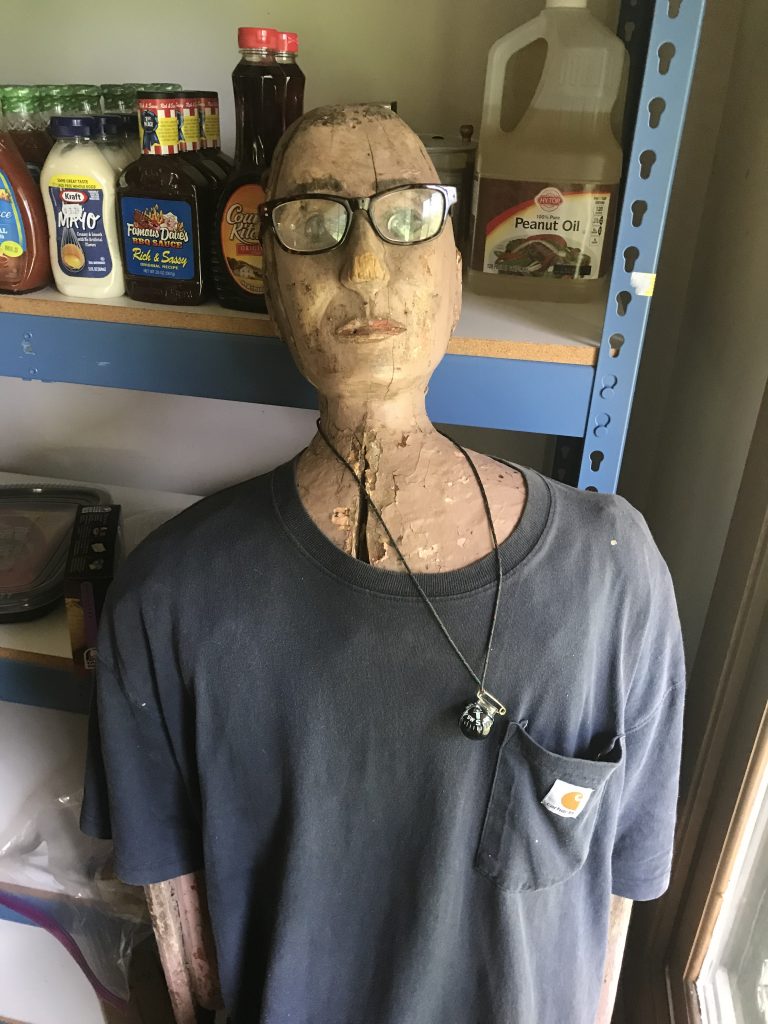 – Nathan