7/31/18 –
This past week Sawbill had many a celebration from Boys Night Out in Grand Marais to Christmas in July.
"Just hear those loon calls a-callin-ya, wolf packs a howlin', yea…come on it's lovely weather for a canoe ride together with yooouu"
Oof..OK, I tried…
But, tis the season for…Sawbill Crew's annual Christmas in July party!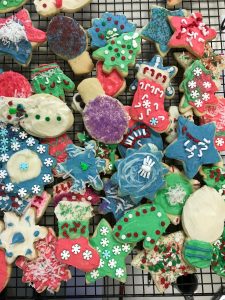 60 frosted sugar cookies later (well, 50…we had to make sure they were tasty!) and the crew was so deep into the holiday spirit that we swore we heard reindeer hooves on our rooftop (it was probably just the rambunctious red squirrels). Our Christmas meal, generously and deliciously made by Clare and Dan Shirley, was nothing short of a feast worthy for the Who's in Whoville. Sawbill elves busily put together their Secret Santa gifts of which all were so beautifully executed and thoughtful. I am consistently impressed by everyone in this community!
This week we also celebrated the last annual Dome Dance. The dome was filled with lively music, of which one could hear winding through the trails to the campground like the pied piper beckoning folks up towards the twinkling lights of our dance. It was a wonderful evening and we were excited to be joined by so many of you. Thank you!
Last but not least the Sawbill Boys had their opportunity to enjoy the big city life of Grand Marais this weekend. From snacking on a gourmet spread of smoked fish and cheese while cruising on the Schooner Hjordis to topping it off with even more scrumptious food at the Angry Trout, they did it all with total style: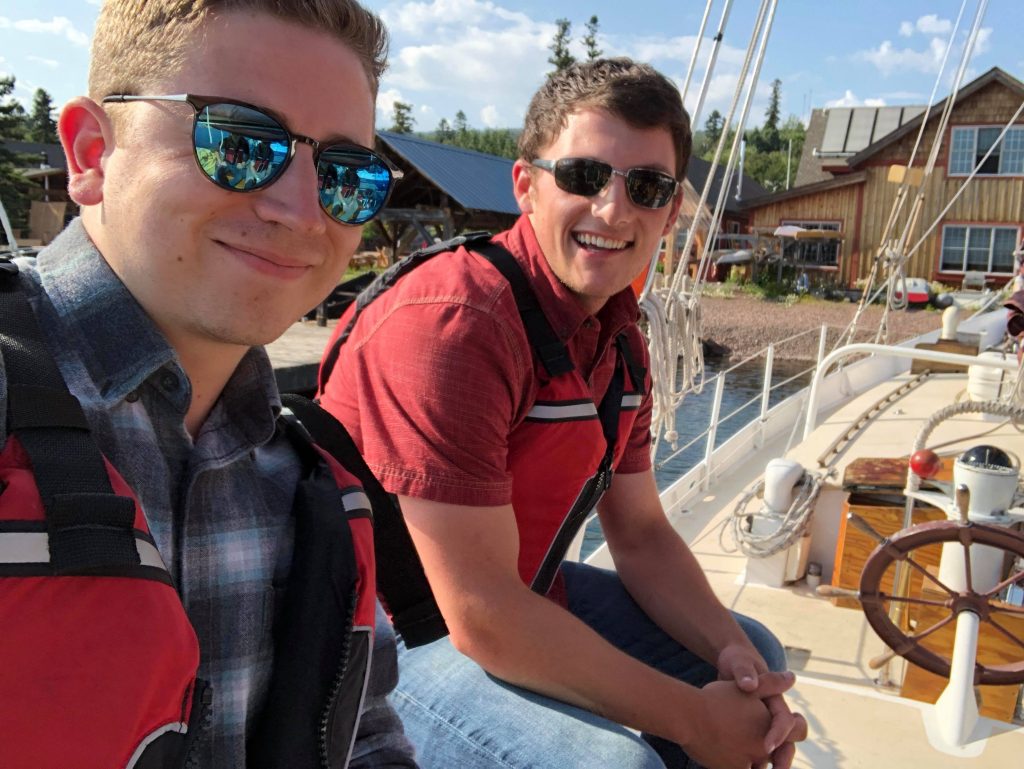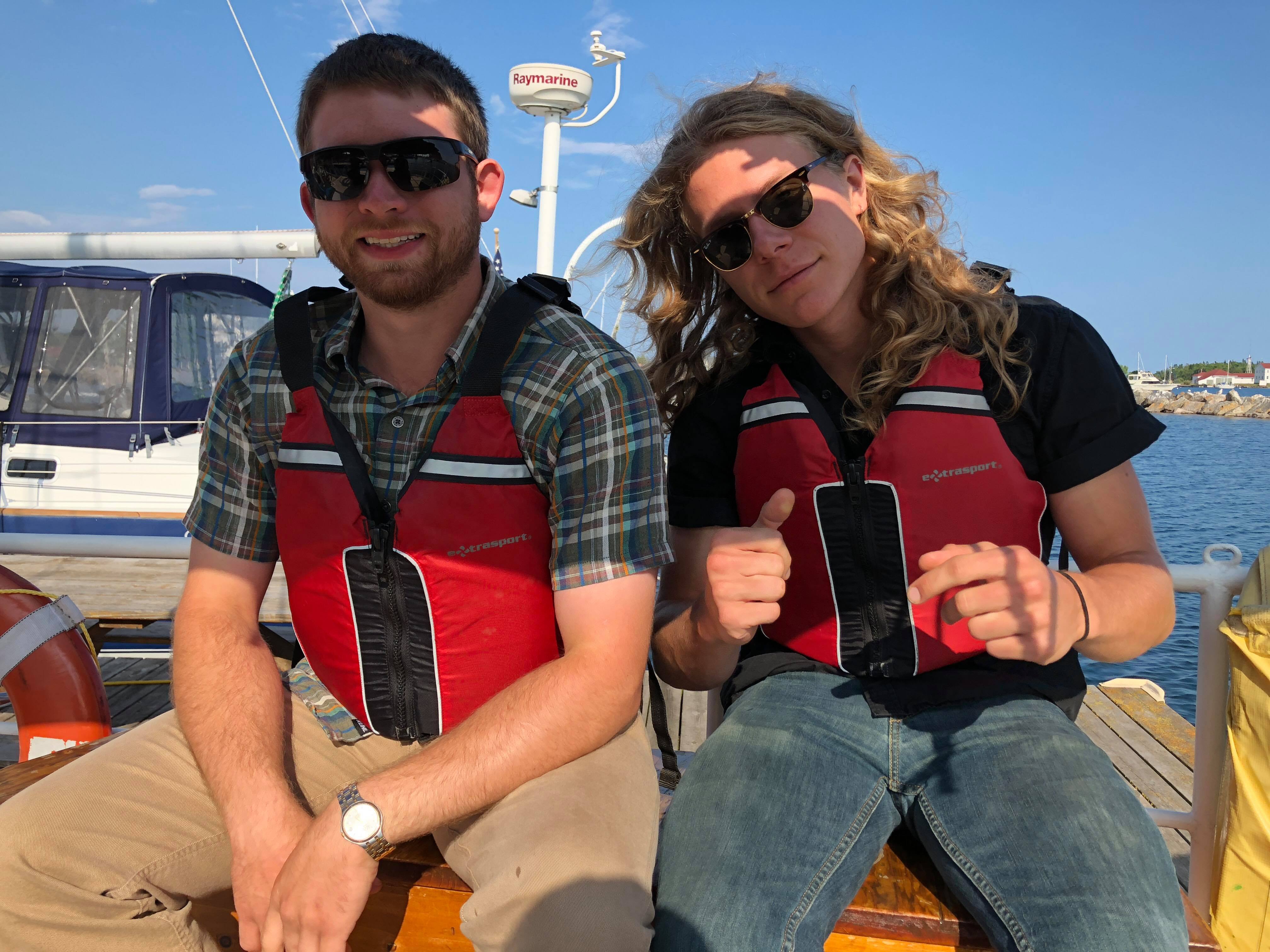 While the boys lived out their nautical dreams the Sawbill Babes held down the fort with a cozy craft night weaving birch bark beads and watching classic films. There is never a dull moment up here, even on a night in.
Hope everyone had as much fun this week as we did! Now, onward to another busy week up here at Sawbill. Go, go, go!
-Anna