8/8/18 – If you are staying in the Sawbill campgrounds or in the BWCA, you will hear the chirping of many birds. One call that stands out in particular is the Pileated woodpecker. These woodpeckers can be seen throughout the campsite and are beautiful.
The Pileated Woodpeckers are the second largest woodpeckers known to the American continent. Their average wingspans range from 26 to 30 inches, these are large birds! The birds are usually black with white stripes and have a red spot on top of their head.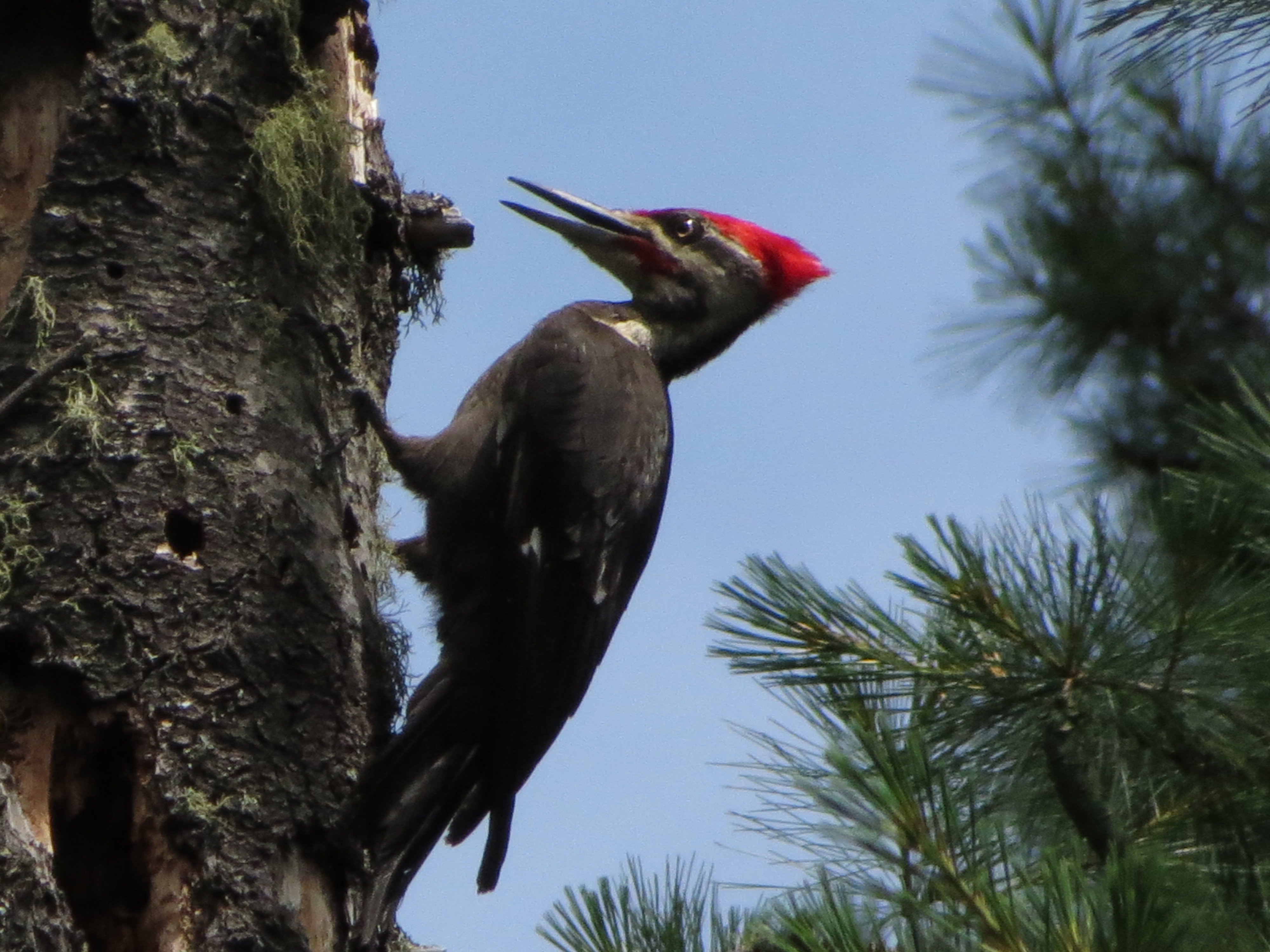 They can be heard either by their call or their noisy tree pecking activity. They peck against trees to find food such as ants and larvae. They also consume nuts and poison ivy berries. You might hear them going about their work in the morning. Their calls are great to wake up to.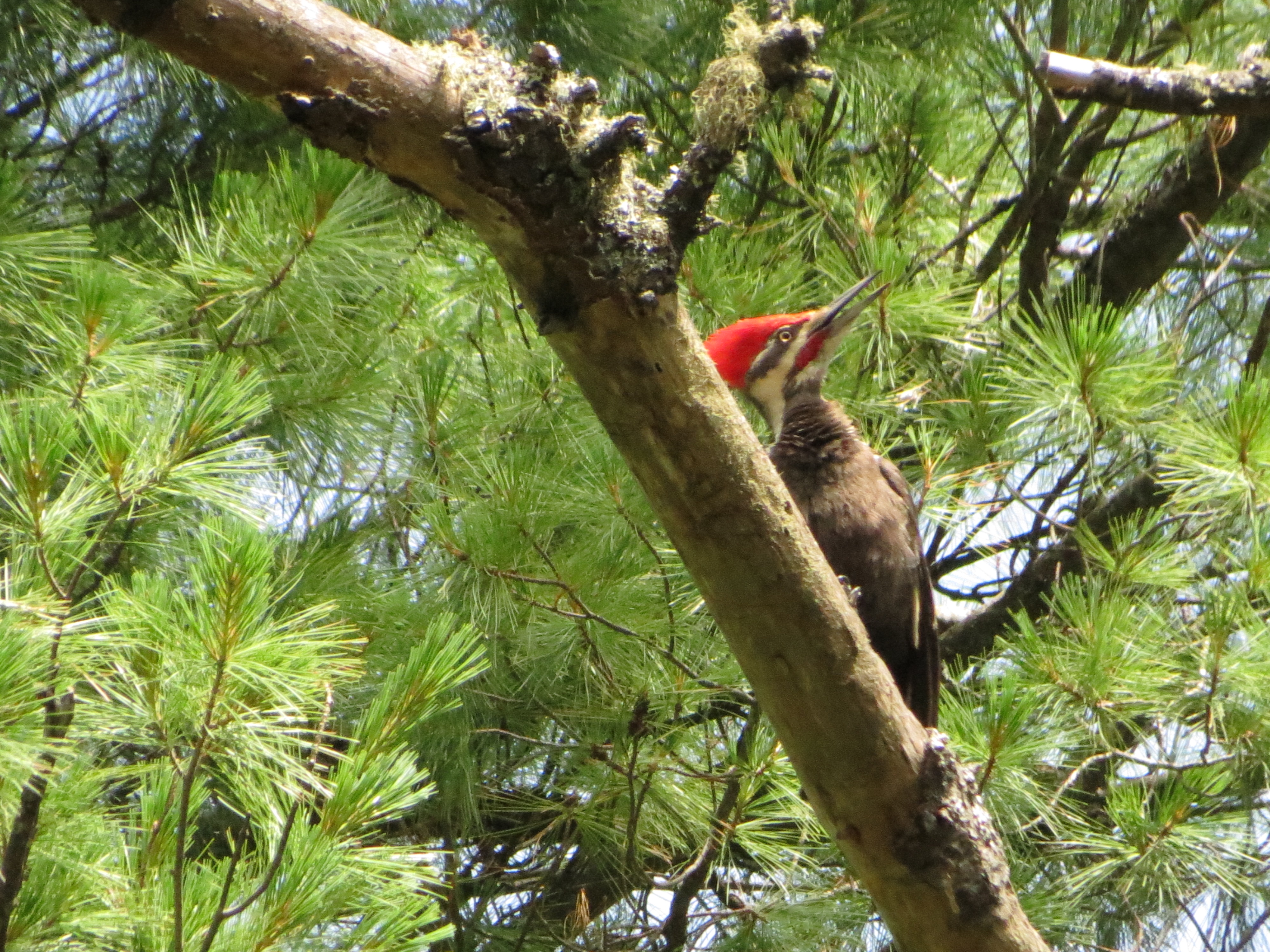 These birds are a great treat to see while camping out in the North Woods. While you're up here make sure to keep your eyes open for woodpeckers and the various other birds flying around.
– Nathan