3/8/05 – Another future Sawbill crew member has been born. Kaitlin Clare Brennan arrived on February 28th. Katie's mom, Dawn (Kaluza) Brennan, worked here from '91 – '93.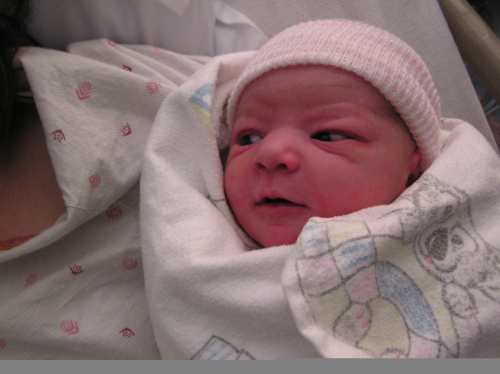 Katie Brennan, 7 lbs, 21 inches.
Former Sawbill crew member Kathy Heltzer sent along this link to her 2002 canoe trip. She wants these pictures publicized to reverse her reputation for not catching fish!
Paul Grizzell, a frequent Sawbill camper, led Venture Patrol Boy Scout Troop 559, from Woodbury, MN, on a winter camping trip to Alton Lake a couple of weeks ago. They enjoyed crisp weather with temperatures dropping to near -20 F at night.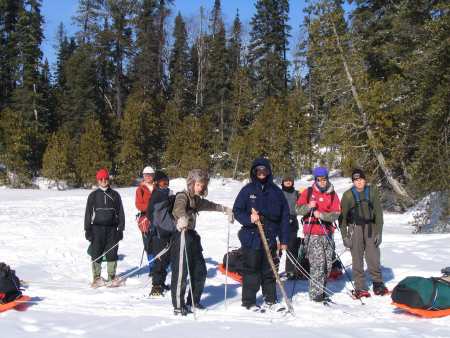 BSA Venture Troop 559 from Woodbury, Minnesota on Alton Lake, February 2005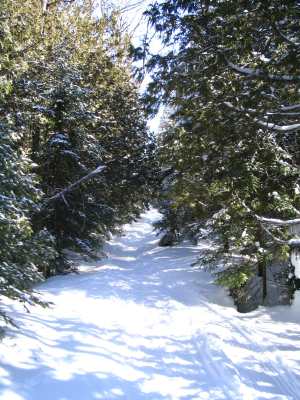 Alton Lake to Sawbill Lake Portage.